Sustainable Living Events
Retrofit your home – the 2020 Green Homes Grant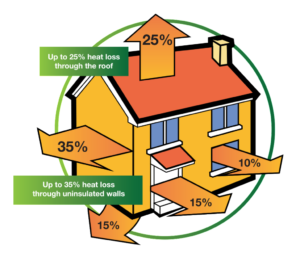 Date: 12th October 2020
Time: 6pm
Venue: Zoom (registration required)
The Government has just announced a new grant for home owners (including landlords) with grants of up to £10,000, in some cases, for making a home warmer and cheaper to run – as well as doing what you can to avert climate breakdown.
This will be a joint event of the Highgate Society's Sustainable Living group and the Muswell Hill Sustainability Group (MHSG). The presentation slides, useful links and a one page takeaway summary are available at Retrofit your Highgate home.
Speakers will be:
– Josie Evett of Eco-furb London
– Cara Jenkinson, chair of MHSG and a member of Highgate Society
It will be an information event, with the latest information we were able to glean by the 12th Oct, so that homeowners can consider whether retrofit is for them and now.
The slogan of the Sustainable Living group is Character, Comfort and Low Carbon so we will address the implications of living in a conservation area. We are also writing to the leaders of Camden, Haringey and Islington to ask how they will make the process as easy as possible.
——————————————————————————
Previous Events
Waste not Want not in North London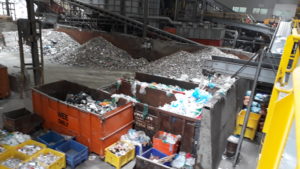 The talk on the 13th November 2019 was very well attended.
The speakers focused on food, fashion and plastic and what Highgate people can do to protect our environment. There were refreshments from participants in the Too Good to Go scheme and a North London Waste Authority officer assisted with a 'What do you do with this plastic bag' challenge. For further information see Waste Not Want Not – in North London.
The ABCs of EVs: All you need to know about Electric Vehicles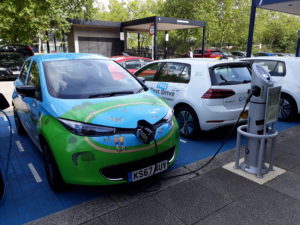 It was standing room only at the Highgate Society on  15th Nov 2018, as three excellent speakers covered an enormous range of topics about the transition from Internal Combustion Engines (ICE) to Electric Vehicles (EVs).
James Lamond of the EV Experience Centre Milton Keynes gave an overview of todays models and charging options. click here James Lamond EV Presentation.
Siân Berry, Co-leader of the Green Party and local London Assembly member talked about the reasons to reduce journeys powered by petrol and diesel and what the Government and London are doing. click here SianBerry_electric_vehs.
Joe Baker, Head of Carbon management at Haringey Council talked about the challenges facing Local Authorities and how Haringey is working to clean up its transport. click here: Joe Baker Highgate Society talk.
As it is such an important topic we have additional information on our Electric Vehicles ABC web page here.
Use your money for good – options for ethical investing
The Highgate Society must stress that neither it, nor its Sustainable Living group give any financial advice whatsover. The material and links given are a selection to enable people to investigate ethical investing further on their own responsibility.
A packed audience came along to the Highgate Society on Wednesday 21st March 2018 to find out about sustainable banking and ethical investing.
To see the slides from the leading sustainable bank, Triodos, from positive investing company Ethex and from Quentin Given, a local Friends of the Earth representative see Use Your Money for Good – Options for Ethical Investing.
This page also has useful information about ethical financial advisors, divestment of pension funds and much more.
The Creating an Energy Chic Home programme
In the Spring of 2017 the Sustainable Living group hosted a series of talks covering the ways that home owners can incorporate energy reduction measures as they refurbish their homes – character, comfort and low carbon.
For more details about the energy savings talks and takeaway messages see the Creating an Energy Chic Home page.